Description
Bull Bio
Ridge (Registration# 7851-MCBR) was born on April 3, 2019 in Lakeport MI under the program managed by Hans and Sheril Peterson. His sire, Thor, and dam, Vixen, were strong producers for Lakeport Farms. He is a carrier of the BD1 Chondro gene.
He arrived at our farm as a calf and has been one of our most docile cows since day one. The perfect balance of respect for humans and patience. He will walk easily on a halter and stand in the field for a brush or a treat. We've seen this personality carry through to his calves.
At the age of 3, he stands 38" tall to the top of the back. He has excellent conformation and has been a healthy bull since day 1.
Bull Profile
Name: Ridge of Cyrus Ridge
DOB: 4/3/2019
Primary Breed: Scottish Highland
Percentage of Primary Breed: 50%
Secondary Breed(s): Irish Dexter
A2/A2: Untested
Chondro Carrier: Yes
Sperm Motility: 90%+
Link to registration profile: Click here
Offspring Information for Last 12 Months
Unsexed semen Male calves produced: 12
Unsexed semen Female calves produced: 14
Percentage of Chondro Positive Male Calves: 53%
Percentage of Chondro Positive Female Calves: 47%
Average selling price of Male Calves: $9,216
Average selling price of Female Calves: $23,035
Offspring Photo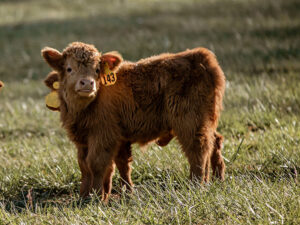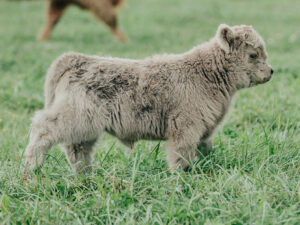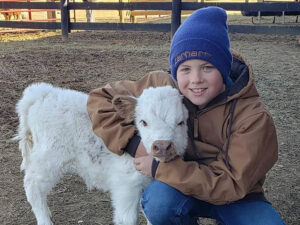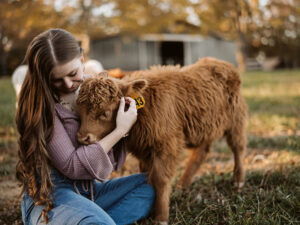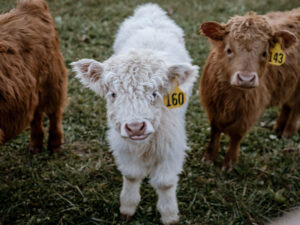 Breeder Information
Name: Cyrus Ridge Farm
Location: Waynesboro, VA
Phone: 540-280-0379
Email:
Breeder Profile: Click here
Other Information: Shipping will be the responsibility of the buyer and will be paid directly to the storage / shipping facility.